NO NEED TO HOLD YOUR PHONE WHILE YOU WATCH YOUR FAVOURITE TV SHOWS
➣  Watch your favorite TV shows & Movies on your mobile device with ease ✔️
➣ Great for travel or if you just have time to relax ✔️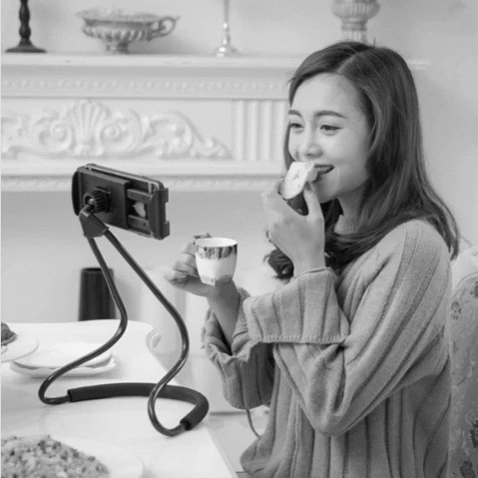 NO MORE STRAIN IN YOUR HANDS 

STABLE SO YOU CAN ENJOY SHAKE FREE EXPERIENCE
This TurboTech's Limited Edition Holder is 360 ° Flexible with multiple functions. It can easily wrap around nearly everything. Guess what it is even compatible with sizes of phones from 3.5 to 6.5 inches
STRAP IT AROUND YOUR NECK 
You can also put it on the floor & Bend it. It firmly clips on to your phone.
IS TURBOTECH'S FLEXIBLE PHONE HOLDER SUITABLE FOR YOU?
Well Yes! If you regularly watch movies, enjoy music, play phone games in a bedroom, car, subway, bus, bike, train, plane, gym, etc. It is Perfect if you usually use your phone as a GPS device.
This can be your all-in-one phone holder. Watch our Product Video Below, 
Here at TURBOTECH215, we offer
➣ Fast 4-9 Days Free Shipping Worldwide
➣ Full Refund if the item is damaged prior to use 
 Share your pictures with the product on Instagram using #TurboTech215 to get a chance to win 100$ vouchers Applicable on all products. Valid till 29th December 2019.